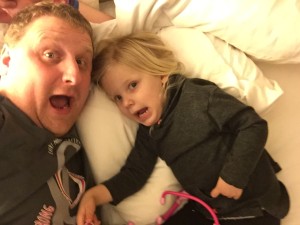 After a VERY long day of waiting we were very relived to hear that Emma's MRI scans were stable. We met with Dr. Ullrich, our neurologist, this afternoon and she was happy to share with us that Emma's scans are stable compared to the ones that were done in August. We are so incredibly thankful for this news! As we know all too well, stable results are not a given even when you are on treatment, which makes the good news something we feel blessed to hear.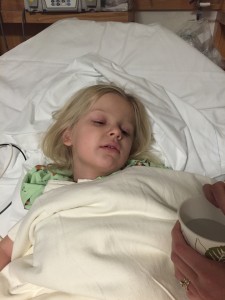 Dr. Ullrich seemed to be feel Emma was doing well overall. She is going to take a look at her hip x-rays and consult with orthopedics and then touch base with us about Emma's newest hip diagnosis. We will also go back to clinic on Friday to meet with our oncologist Dr. Chi. We are very thankful to have gotten good news and not have bad news to wait until Friday to find out more info about.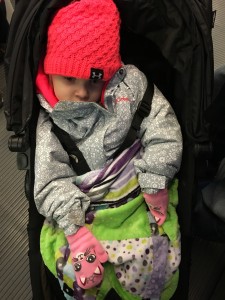 Things seemed to be running behind in every area today, which made the wait a little harder today. These days are awful hard on our hearts and our nerves. We thank each and every one of you for the prayers, support and messages today. It is these things that help to keep us strong and sane on these hard days. We are so incredibly thankful for all your support and for keeping us EmmaStrong!!