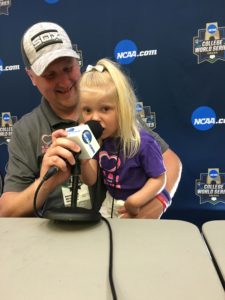 It has been a very busy month and a half for the Gehring family since our last update, and Emma has lots of exciting news to share!
Our family started the summer off by adding a beautiful new blessing to our family. Emma is excited to share that she is now a big sister! Easton John was born on May 23rd and we feel so blessed to have him as part of our family. There is nothing sweeter than watching Emma and Aiden love all over Easton. He has brought so much joy to our family! Emma is a great big sister and loves to hug and cuddle Easton when ever she can.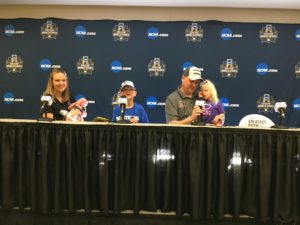 Easton's arrival was a great way to start our summer vacation. We have enjoyed all being home together this summer. While Emma misses seeing her friends at daycare and preschool every day, she has been having a great time going to the zoo, swimming, and playing outside.
Emma's last official chemotherapy treatment was on May 5th. We have felt so lucky to have had a break from treatment and have already started to see some changes in Emma's energy level, appetite, and that she seems to feel better. The end of treatment was a day that we weren't sure we would ever make it to, and we are so thankful to have gotten there.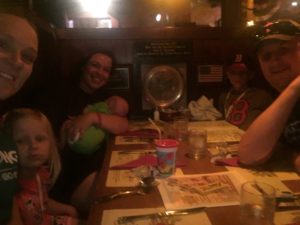 I am writing this post from our hotel room in Boston, which means that Emma had her first scans post treatment today, and we are happy to say that the results came back stable today. As we sit here tonight, we are so incredibly thankful for the good news of stability today! Scans that are stable are not a given and we thank God that Emma has had another stable scan. The doctors said this means we will continue with no treatment and scan again in three months to assess if the tumor continues to remain stable or has grown. Both Emma's neurologist and oncologist talked today about that they are hopeful and that it is important that we capitalize on this time while Emma is off of treatment with her therapy so that she can hopefully make some nice progress since she will be feeling better. We usually only have one day of appointments while we are in Boston, but this time we will be meeting with endocrinology tomorrow. While we were here in March, Emma's doctors recommended we see endocrinology since she hasn't grown or gained much weight this year, and the location of her tumor could effect this. We will meet with them tomorrow and see where that takes us.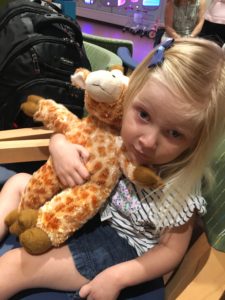 The 3rd annual EmmaStrong Drive For a Cure golf tournament was held last Saturday. We can't thank everyone who participated, volunteered, donated, and sponsored the event enough for your continued support. Each year we are overwhelmed by the support of so many as we come together to raise money for pediatric brain tumor awareness. Saturday was a great day, and we are so excited to say we raised $22,000 to help find a cure for this horrible disease. This wouldn't be possible without all of you who joined us in this fight and took part in this event. We thank you from the bottom of our hearts! This day would not have been the success it was, if it wasn't for all of you.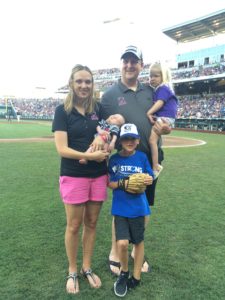 Thank you for all of your continued prayers and support this week for Emma and our family! We are so thankful for each and every one of you who helps us be EmmaStrong!!