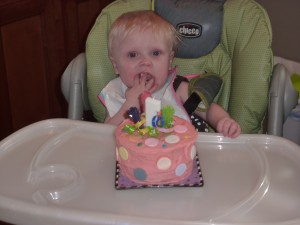 Happy 1st Birthday to our beautiful little girl! How can she be a year old already. It is hard to believe it was a year ago that she decided to surprise us and arrive five weeks early. She certainly is our little diva. When she was born we thought that would be the most stress she caused us all year, boy were we wrong! It has been quite a year for us. At times we look at her and wonder why things have to be so hard for her, but we are very thankful to be celebrating her birthday with her this week. She has proven this year just how tough and strong she is. Even though there have been some bumps in the road she has amazed us with her strength and resilience. She takes everything in stride and usually with a smile on her face. She is simply amazing to us!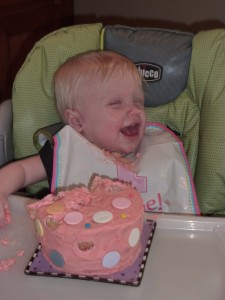 We wouldn't be where we are today if it wasn't for all of the love, support and prayers from our family, friends, and even people we have never met but are very much a part of our lives now. Your support has helped us to stay strong and your prayers have helped Emma to get to where she is today. We can't thank you enough!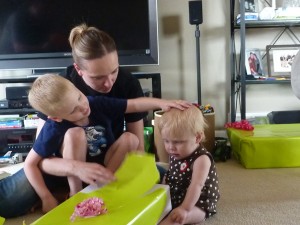 We celebrated Emma's birthday Friday by having cake and opening presents. Emma liked opening presents, but had to move quick to get in on the action because Aiden was busy showing her just how to do it. Grandma Alt made Emma her own little cake to dig into and she loved it! It only took a minute before she dug her hand into the cake and started shoveling it in. You may be surprised, but Aiden was also excited to help her with cake eating! We also celebrated the beginning of summer for Brent and I. For many months we have wondered if we would make it to the end of the school year and we finally have. We are excited for the time together as a family.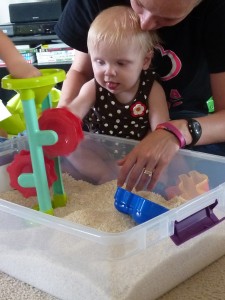 We will be celebrating Emma's birthday with friends and family this weekend. We will all be doing the Cure Search walk on Saturday morning and then will have a little party in the afternoon. We are looking forward to celebrating Emma's strength this weekend.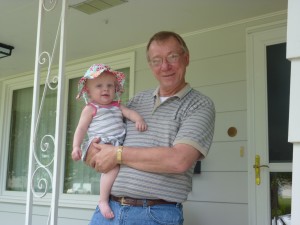 Thank you also to everyone who has sent cards to Emma this week! It has been so fun to get the mail and read all of the cards with their sweet messages in this week. Emma has enjoyed looking at them too, in fact a few may now have some slobber on because she loved them so much! Your kindness continues to amaze us and give us strength. What a beautiful gift for Emma!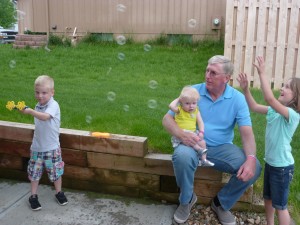 We also just want to remind everyone of the Cure Search walk this Saturday at Village Point Shopping Center is Omaha from 8:00-10:00. If you are interested in walking to support this great cause it isn't too late to register. PLEASE consider taking a couple hours out of your Saturday to come see Emma on her walk to find a cure. For those of you who have registered, THANK YOU and we are looking forward to seeing you all Saturday! Remember to wear your Emma Strong shirt.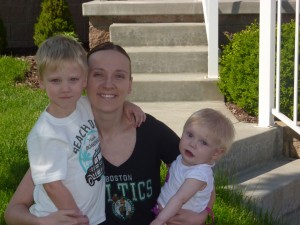 Thanks again to every one and Happy Birthday baby girl! Your are Emma Strong!!!!