As I sit down to write this tonight I feel we have so much to be thankful for: everyone's prayers over the last few weeks to get us on our trip, improved counts, an amazing Make-a-Wish trip, family and friends that continue to support and uplift us, and for Emma being in much better health than she was a year ago at this time.
At this time a year ago we were sitting in a hotel room in Boston scared to death because Emma had been throwing up uncontrollably and had been slowly losing skills for a month. She couldn't even sit be herself anymore. On Tuesday, it will be one year since Emma had her shunt surgery done in Boston. We had hoped and prayed that surgery would be enough to fix all of the issues she was having, but unfortunately it wasn't and she would need a tumor resection a few weeks later. I remember being so incredibly scared that we were losing her and everything felt so out of control. We were blessed with an amazing medical team who took great care of her and did what needed be done to help her start to heal again. Now a year later I look back at how far she has come and feel so incredibly thankful for the progress she has made, strength she has shown and for all of the prayers and support that got us to where we are today. We are so thankful that Emma continues to make progress in therapy and learn new skills. It is hard to believe she will be starting preschool in three weeks!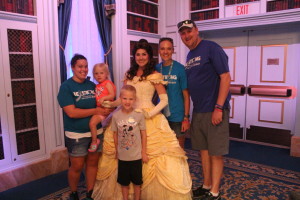 While we have so much to be thankful for at this time we also can feel the anxiety of Emma's upcoming MRI scans on Wednesday starting to creep in. Every three months as the scan day gets closer the pit in our stomachs and worry seems to get bigger. We fly to Boston on Tuesday and then have a full day of scans and appointments with our doctors at Boston Children's Hospital on Wednesday. We are praying that her scans show no growth indicating that this new chemo is working. We ask that all of our faithful prayer warriors say a few extra prayers for good results this week. It has been a long time since we have had stable results and we would love to not have to make more difficult decisions about treatments for once.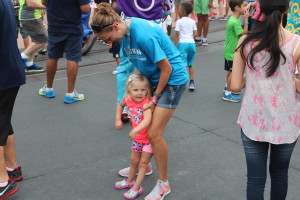 Emma's counts have slowly been on the rise, which is good. We had to do blood counts in Florida once and they were not great but good enough that we could go ahead and enjoy our trip. We took Emma in Monday morning right after we got home for chemo. Her counts had improved a little more again but then she got her Vincristine so I guess we will see if that is still true this week. Emma has struggled a little bit this week after chemo with nausea and has been throwing up some. I think she has finally turned the corner again so hopefully she continues to feel alright as we head to Boston this week.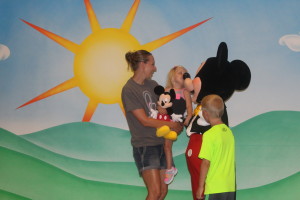 Finally, we have to say a huge thank you to Make-A-Wish Nebraska and Jani-King for making a little girl's dreams come true. We had an absolutely amazing trip to Florida. It was a trip of a lifetime and the memories our kids made were incredible! Our stay at Give Kids The World village was also amazing. Talk about a great organization. They treated us so well and spoiled the kids rotten. Both of our kids had such a great time! Emma loved meeting all of the characters, especially Mickey and Minnie. I cannot tell you how precious it was watching Emma meet Minnie for the first time. She was so happy, and hugged and kissed her. I may have had a few tears in my eyes watching her dream come true! Highlights of the trip included meeting lots of characters and getting their autographs, riding rides, spending time at all the Disney parks, a day at Sea World, time at Universal, relaxing at Give Kids the World village, and of course meeting Mickey and Minnie. I could go on for ever about our trip and how amazing it was. So thank you Make-A-Wish for not only making Emma's wish come true, but for giving us a week to spend together as a family relaxing and having fun with out the worry of appointments. It has been too long since that has happened and it was an amazing gift!
Thank you to everyone for the prayers for Emma to get us on her trip. They were much appreciated and we are so thankful for the time we had together and all of the great memories that were made. Now we are back to reality and nervously awaiting scans this week. Thank you for all of the continued prayers and support this week!